Meet Superman at Denver Pop Culture Con July 3-5
February 29 is when we celebrate the character of Superman's birthday, but this July you'll find Superman at Denver Pop Culture Con — multiple Supermen, actually. You'll also be able to visit Smallville, which is usually in Kansas, right here in the Mile High City.
Guests from the World of Superman
Superman Comics
Denver Pop Culture Con (formerly Denver Comic Con), is proud to present comics writers, artists, and creators from "Superman," Supergirl," "Superboy," and other "super" titles, including…
John Beatty
Jose Delbo
Mark Waid
Cat Staggs; and
Many more!

The Multiverse is Here! Superman in Film and Television
Superman of TV's Supergirl
America's newest screen Superman — Tyler Hoechlin — will be on hand for Denver Pop Culture Con fun July 4 weekend.
Tyler Hoechlin currently appears as Clark Kent/Superman on the hit TV show "Supergirl," and in the greater Arrowverse ("Arrow," "The Flash," "Crisis on Infinite Earths"), and is confirmed for a spinoff series "Superman & Lois," which is in development. He is also known as Derek Hale in "Teen Wolf" and Martin Brewer on "7th Heaven."
Smallville
From 2001 to 2011, the television series "Smallville" captured the life of America's favorite everyday hero, Superman. This July 4th weekend, you can take a trip to the all-American little town where Superman got his start. Smallville cast members scheduled to appear at Denver Pop Culture Con:
Tom Welling
Tom Welling, known for his role as Superman in the show, also directed and produced multiple episodes. Most recently he appeared in the film The Choice, and has previously acted in Draft Day, Parkland, The Fog, and Lucifer.

(CREDIT: REYGIF.com)
Laura Vandervoort
Laura Vandervoort, Smallville's own "Supergirl" was a hit in the 2000's television series, paving the way for female superheroes on television. Since appearing on the show, Vandervoort has also appeared in "V" and CW's current "Supergirl" television show.
(Credit: https://gifhunterress.tumblr.com/post/62969807141/laura-vandervoort-gif-hunt-75-please)
Michael Rosenbaum
"Smallville"'s Lex Luthor, Michael Rosenbaum, is also set to make the trip to Denver Pop Culture Con. Best known for his role as Lex Luthor, Rosenbaum has also starred in The Guardians of the Galaxy 2, Hit and Run, Urban Legend, and Sorority Boys, is credited with more than twenty films throughout his career. His work extends to animation series as well — he's voiced the Flash in the hit animated show The Justice League and more.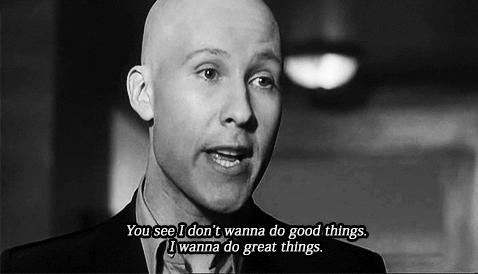 Lois & Clark: The New Adventures of Superman
Outside of Smallville, Denver Pop Culture Con is excited to bring more Superman to the July 4 festivities with a visit from Dean Cain.
Dean Cain
Dean Cain is best known for his role as Superman/Clark Kent in the television series "Lois & Clark: The New Adventures of Superman." Cain put a 90's spin on the iconic American hero, giving fans a new style of the classic Superman. He is also known for hosting "Ripley's Believe It or Not!" and appeared in the soap opera series, "Hit the Floor."
Have A Super July 4 Weekend at Denver Pop Culture Con
As Americans give thanks for our own everyday heroes, kids, teens, and adults can come together to celebrate Superman in comics, tv, and art.
Though the rendition of the Superman may differ, the iconic and uniquely American superhero story remains the same.
Rosenbaum, Vandervoort,Welling, and Cain will be attending Denver Pop Culture Con on July 4 and July 5. Tickets are available at https://denverpopculturecon.com/tickets/
Denver Pop Culture Con: Affordable Family Fun July 3,4, and 5
Kids 12 and younger get in FREE.
Students and educators get 15% OFF ANY TICKET PURCHASE when you use discount code "studentsrule" during checkout.
Denver Pop Culture Con celebrates heroes. Military and veterans, first responders, and educators get 15% with discount code "weremember".