Internet Favorite Wil Wheaton to Appear at Denver Pop Culture Con
He's not just any guest. He's Wil Wheaton — and we're over the moon to welcome this internet favorite to Denver Pop Culture Con 2020.

Wil Wheaton: Pop Culture Force of Nature
Wheaton is an author, actor, and producer best known for his roles in Star Trek: The Next Generation, Stand By Me, and The Big Bang Theory (where he played himself). Alongside co-creator Felicia Day, he also came up with the award-winning web series, Tabletop.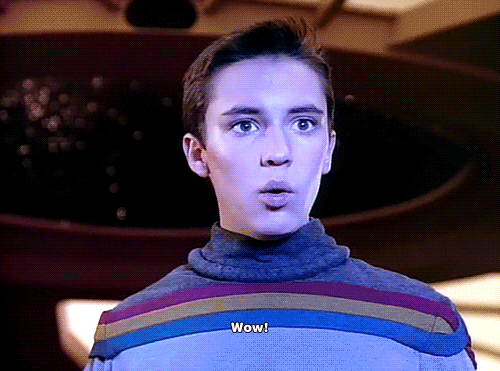 He is also an award-winning audiobook narrator who has narrated popular books such as Ready Player One, The Collapsing Empire, Red Shirts, Strange Weather, and Masters of Doom.
Wheaton is no stranger to voice acting, either. He's voiced characters in Teen Titans, Stretch Armstrong and the Flex Fighters, Ben Ten: Alien Force, Disney's Miles from Tomorrowland, and Marvel's Guardians of the Galaxy.
"Wil" You Join Us?
From his work in gaming, tv, film, and animation, Wil Wheaton is a pop culture icon. Don't miss your chance to meet him July 4 and 5 at Denver Pop Culture Con.
Denver Pop Culture Con: Affordable Family Fun July 3,4, and 5
Kids 12 and younger get in FREE.
Students and educators get 15% OFF ANY TICKET PURCHASE when you use discount code "studentsrule" during checkout.
Denver Pop Culture Con celebrates heroes. Military and veterans, first responders, and educators get 15% with discount code "weremember".